In the search for a new holster, this topic is often the first consideration. Leather or Kydex? Many will say that it's a matter of personal preference and move on. While that is true, to an extent, there are some significant advantages Kydex has over leather that may tip the scales.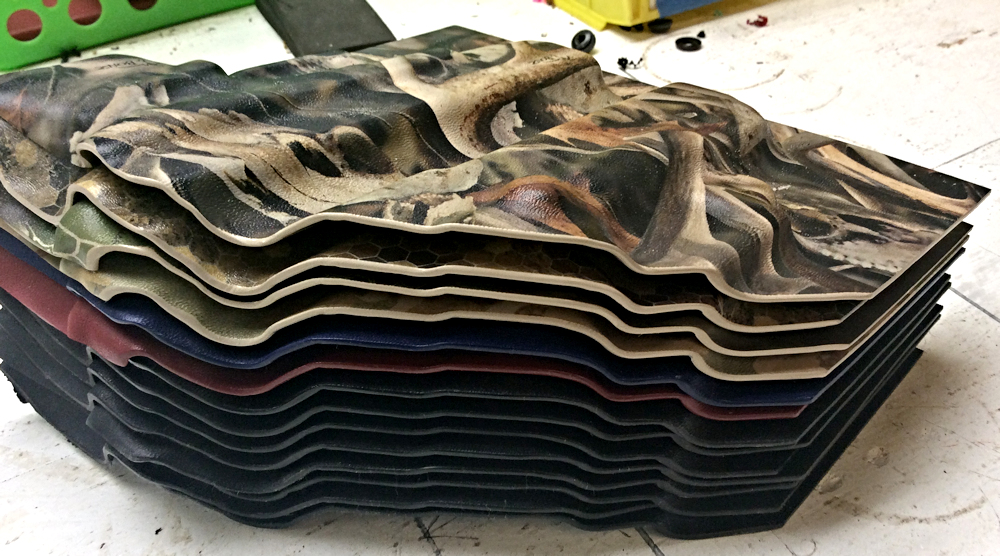 First off, let's get some definitions out of the way for those unfamiliar with the material. Kydex is a thermo-dynamic polymer originally used in aircraft interiors. When it was discovered how easy it was to form the material over molds with a little heat, the Kydex holster industry was born. Yes, it is a plastic, but it's properties make it the perfect holster-making material.
Leather is perhaps the first holster making material. Likely, it is the most recognized type of holster and what most people picture in their heads first when discussing holsters. At least until they become familiar with Kydex.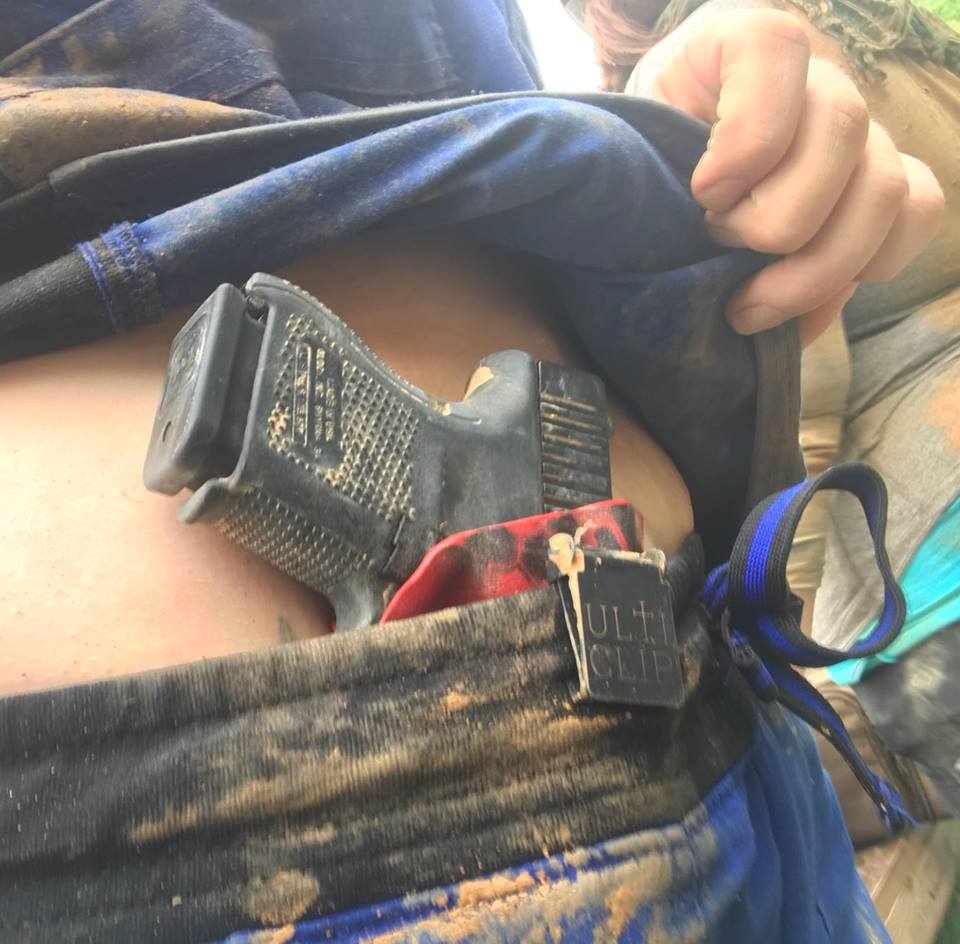 While leather is tried and true, Kydex has several advantages over it that must be considered when deciding upon a holster. Kydex requires little to no maintenance. Sweat and water don't affect it. Just run it under the hose if it gets muddy and wipe it off. A good Kydex holster will use stainless hardware, so you won't even have to worry about the screws or posts rusting. Kydex won't hold or absorb water like leather does, either (or nylon, for that matter). The biggest maintenance item that Kydex holsters typically need is adding thread lock to all the screws once you have the holster setup the way you like it.
Leather is often considered more comfortable then Kydex holsters, especially for inside-the-waistband carry. While this is often the case, it is not a universal truth. A well-engineered and well-built Kydex holster can be just as comfortable as a leather holster, if the holster-maker considers and addresses certain "hot-spots" on the holster, such as the mag release and the edges near the barrel.
An additional consideration is damage to the firearm's finish when reholstering. Some believe that Kydex is prone to do this. The truth is neither Kydex nor leather holsters will damage the firearm's finish upon use, if they are properly created and clean. It is the grit, dirt, and debris that can build in a holster or on a firearm during use that damages the firearms finish upon rehostering. That is why is is so important, to keep either type of holster and the firearm clean and free of debris.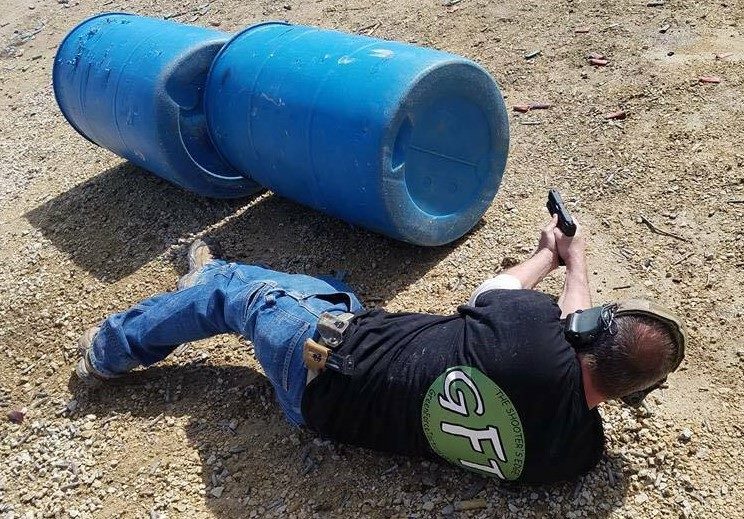 Kydex also retains its shape throughout its life, no matter how many times the firearm is reholstered. It will not deform without significant application of heat. It is rigid and strong and, if the holster is designed properly, can hold your firearm in place without need of a level 2 retention device, no matter if you are sitting at a desk or performing acrobatics. The best Kydex holsters provide adjustable retention to allow the customer to choose how loose or tight the holster holds on to the gun. They also provide feedback that the gun is secured properly with a distinct audible click. Leather typically requires some form of level 2 retention to keep the gun in place and leather holsters can lose their shape over time, although the best ones can last a very long time despite this.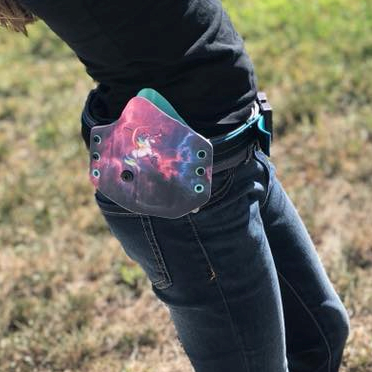 Another consideration is aesthetics. While how a holster looks is likely the least important factor to consider for a product that needs to work 100% of the time, it is still something to think about because it allows the shooter to express their individuality in their rig. Leather holsters can be beautiful works of art. The medium allows the holster-maker a ton of creative freedom, from shape, lines, cuts, finish, gloss, patterns and colors. Kydex is a bit more limited in this scope because of the rigidity of the medium and the need to focus the shape and cuts on comfort and usability instead of style. Still, Kydex is available in a wide range of colors and patterns that can satisfy many tastes. Custom images and logos can also be imbued into the material to allow for a completely personalized experience.
The final thing to consider should be price. How much are you willing to pay for a potentially life-saving product? Leather holsters typically run more expensive than Kydex, due to the workmanship and effort required to produce them. Good ones are typically not mass produced. The price range (and quality) among Kydex holsters varies greatly, too. Much of the differences revolve around quality of the material (Kydex comes in various thicknesses) and production methods and efficiencies. While Kydex holsters can be more easily mass produced, reducing the price, the build process requires a unique mold for each unique firearm increasing the cost of overhead for the manufacturer. Of course there are nylon and injection molded holsters as well. These will be the least expensive options overall, but they have their own benefits and drawbacks which will not be addressed here.
Choosing a holster is an important and personal decision. It doesn't need to be a difficult one, though. Hopefully this information provides you enough to make an informed decision. In the end, your choice should be what you feel will work best for you.